Two out of three Americans
get some portion of their news from their Facebook, Twitter, and other social media feeds. But just as many feel the news in their
feeds is not reliable
. So how do you find stories in your feed that are worth your time?
Today, The Factual is announcing an update to its
Chrome browser extension
where you can get The Factual's credibility ratings right in your Facebook and Twitter feeds on your desktop or laptop.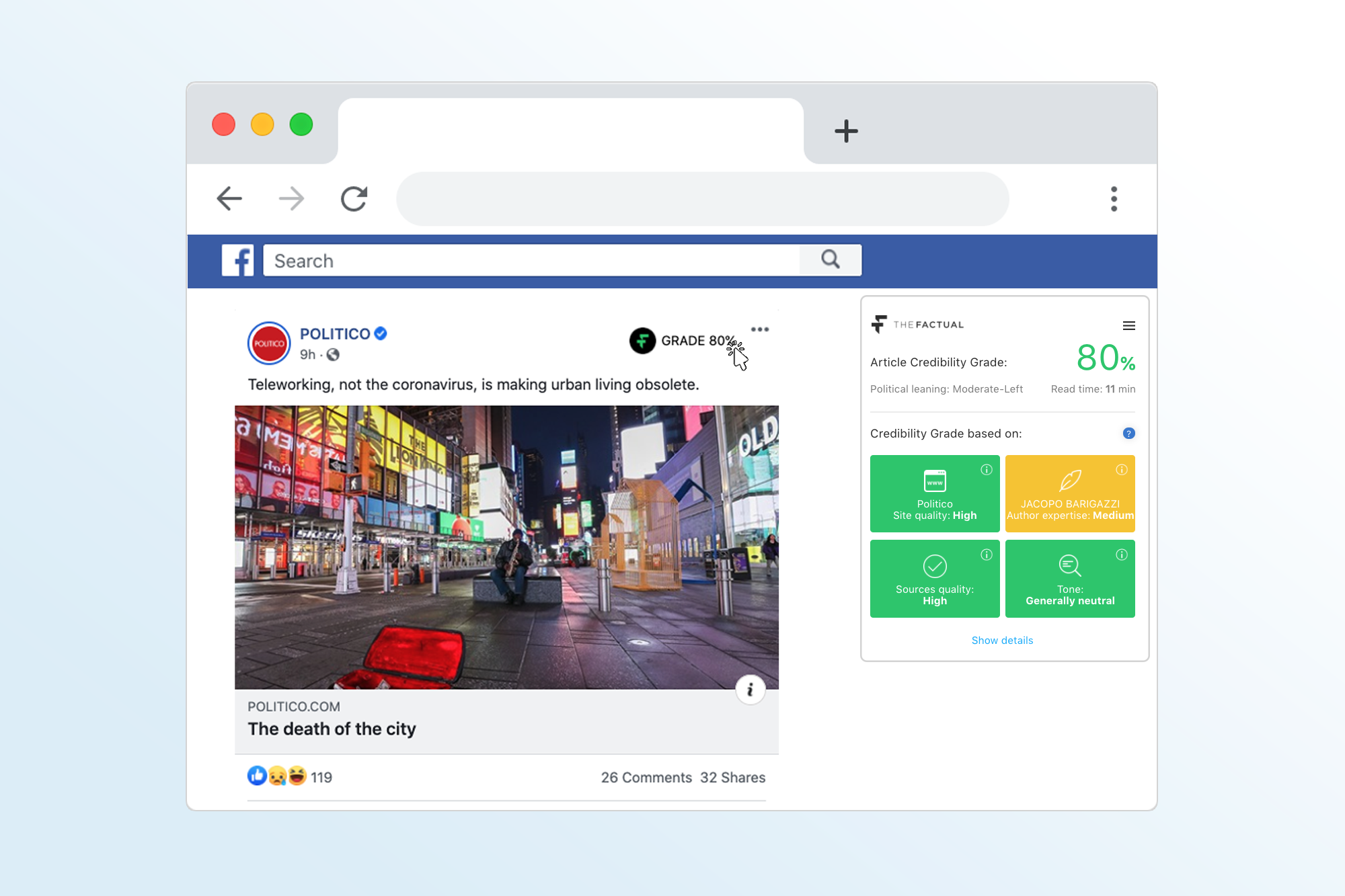 The Factual's ratings injected into your desktop or laptop's Facebook feed.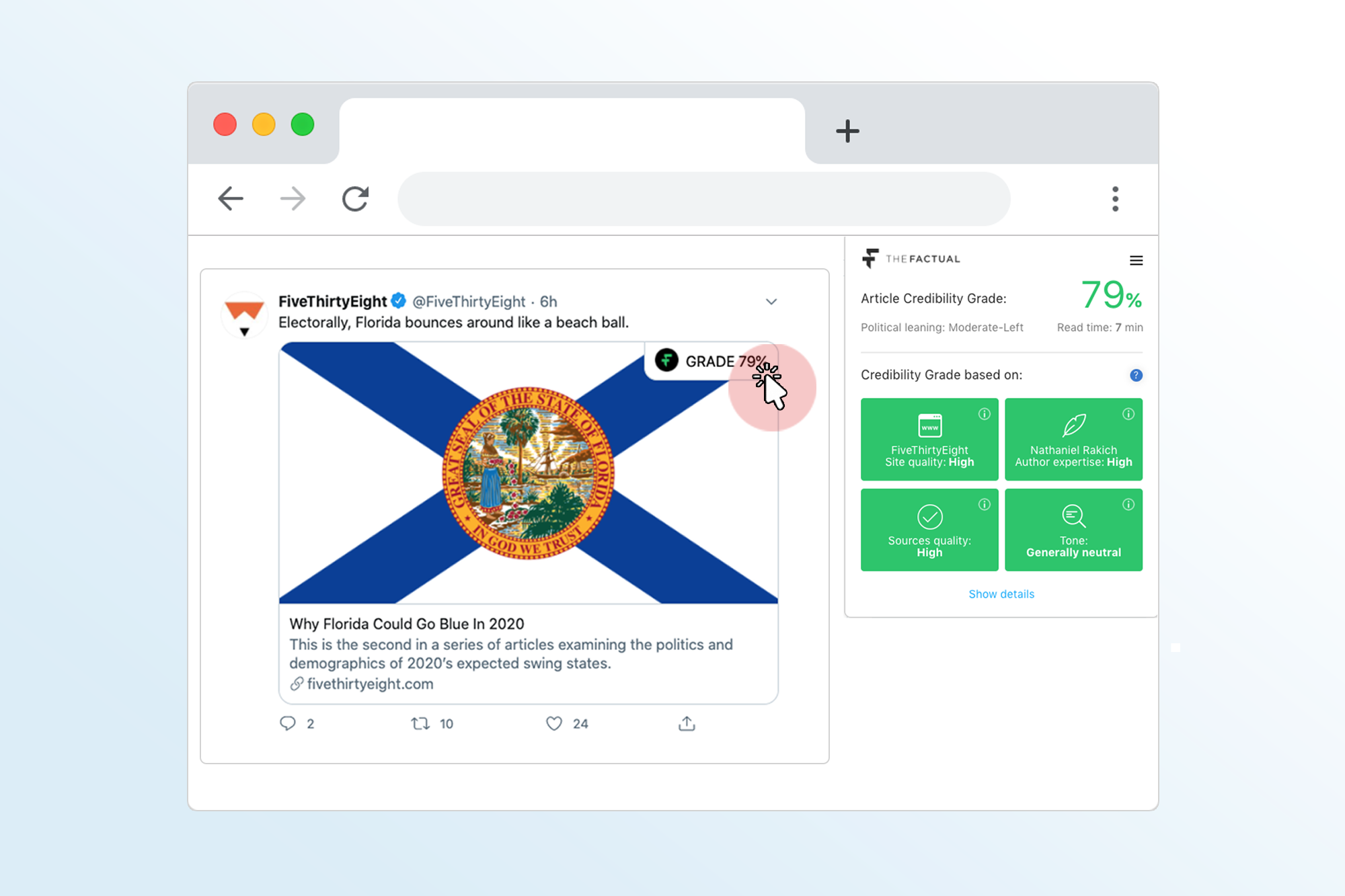 The Factual's ratings injected in your desktop or laptop's Twitter feed.
With The Factual's extension, if you click on the grade button, you'll see a detailed breakdown of why each article received that score. Previously the extension only showed this information on news sites but now you can get it right in your Facebook and Twitter feed.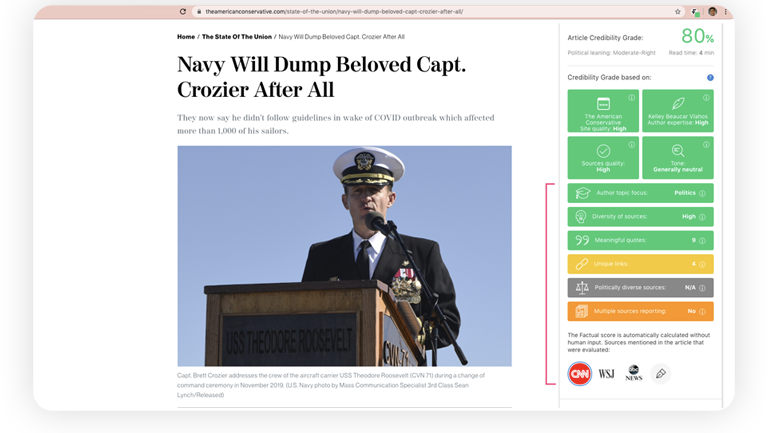 See details for any article on thousands of news sites.
You also get recommendations for highly-rated relevant articles across the political spectrum so that you can consider different perspectives before coming to your own conclusions.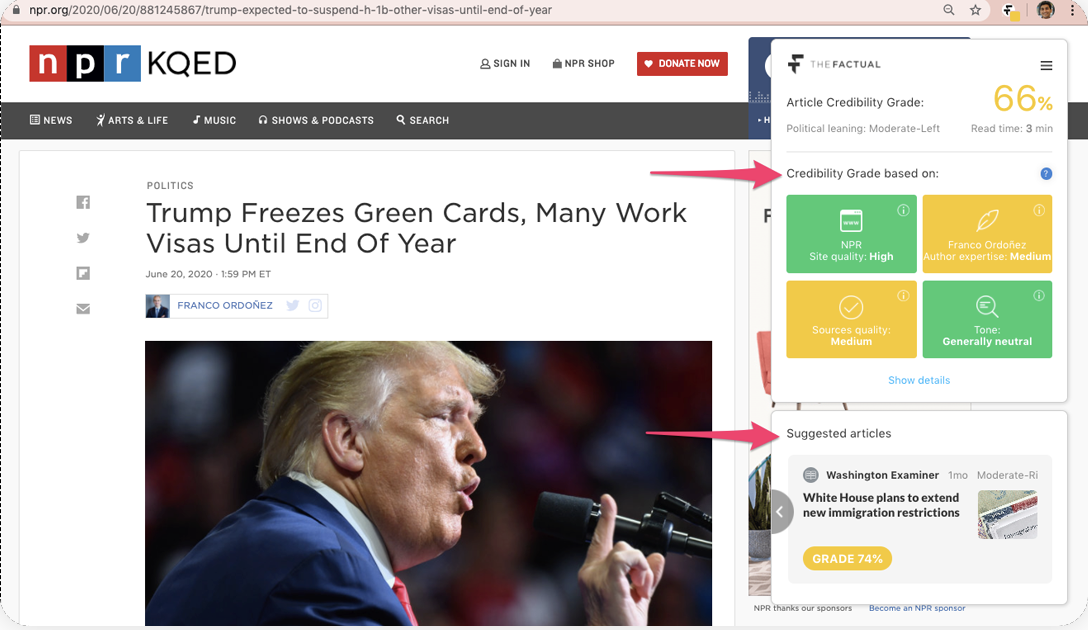 Highly-rated related articles across the political spectrum.
Our extension is used by thousands of readers every day and has a
5 star rating
on the Chrome store.
How The Factual's Extension Has Changed My Social Feed Behavior
After installing the extension, I discovered two things:
The news stories in my social media feed scored poorly on average. Whatever news I was reading in my social feed clearly was not a good use of my time.

My social media feed is lacking in news content. This is particularly surprising on Twitter, which I tend to think of where I get breaking news. What I discovered is that most of the tweets in my feed are commentary without any articles to back up the assertions made (i.e., almost entirely opinion).
After seeing this, I've started following more credible
conservative,
liberal
, and
non-partisan
news sources, as rated by The Factual. This has immediately led to a higher quality social media feed — one that feels like a better use of time. I hope you find the
extension
as useful.
Note: The Factual extension works on browsers such as Brave and Opera as well. Firefox and Safari versions are coming soon. Here is a short list of
known issues
.